The first ever WLS-sponsored travel tour to Germany's Luther sites came to an end on Thursday, June 4.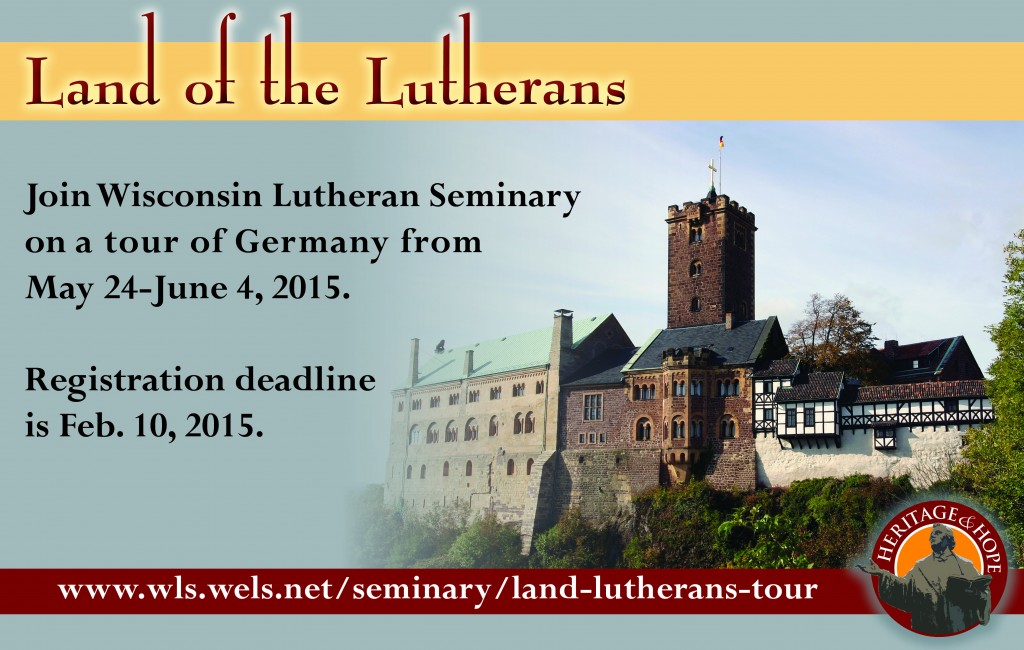 Thirty participants ranging in age from 23 to 87 accompanied the 12-day tour. The Lord supplied good weather and safe travel for all.
The objective of the tour was to visit more than the usual Luther sites. The itinerary planned to focus on Lutheran pastors and professors, artists and musicians, and princes and patrons. Besides the usual stops in Wittenberg and Eisleben, the group visited Paul Gerhardt's church in Berlin and Jan Hus' chapel in Prague. We saw the Lucas Cranach workshop in Wittenberg and also several of his most notable altars. We visited Bach's St. Thomas Church in Leipzig and the chapel in Torgau where Johann Walter served as the first Lutheran church musician. We saw statues and portraits of faithful Lutheran rulers and visited the spectacular Frauenkirche built by the wealthy citizens of Dresden (rebuilt after destruction in World War II).
A special feature of this tour was the generous support of WLS friends who made it possible for several students to accompany the trip. A highlight was Sunday worship with brothers and sisters at Johannisgemeinde (St. John Church) in Grimma, and a visit to the ELFK seminary in Leipzig where we were treated to a wonderful meal and a tour of the seminary.
It may be best to avoid Germany in 2017 with the world focusing attention on the 500th anniversary of the Reformation, but the seminary is planning on repeating this trip in the years ahead as an adjunct to regular trips to the Holy Land and Turkey and Greece.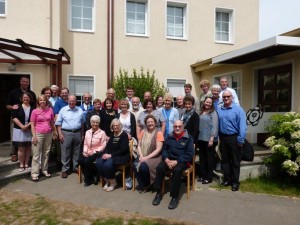 The group photo was taken at the Leipzig seminary by Pastor Holger Weiss, president of the seminary.
—Professor James Tiefel