The annual meeting of WLS Alumni was held on Monday, Sept. 16, at 10:30 a.m. In addition to the business of the meeting—reports and elections—President Earle Treptow shared "A New President's Perspective." He discussed the gifts and styles of the seminary's previous presidents and how God used those at the seminary, and then shared his humility and confidence that God would use him too in service to the kingdom.
In addition, students James Hemmelman and Alex Lindemann shared their appreciation for the scholarships they received through the Alumni Funds.
The results of the election are:
President: Mark Eckert
Vice President: Mark Luetzow
Secretary: Nathan Ericson
Treasurer: Richard Waldschmidt
The meeting concluded with the Chronicler's Report, recognizing WLS alumni who have gone to glory during the past year and closed with the singing of "For All the Saints."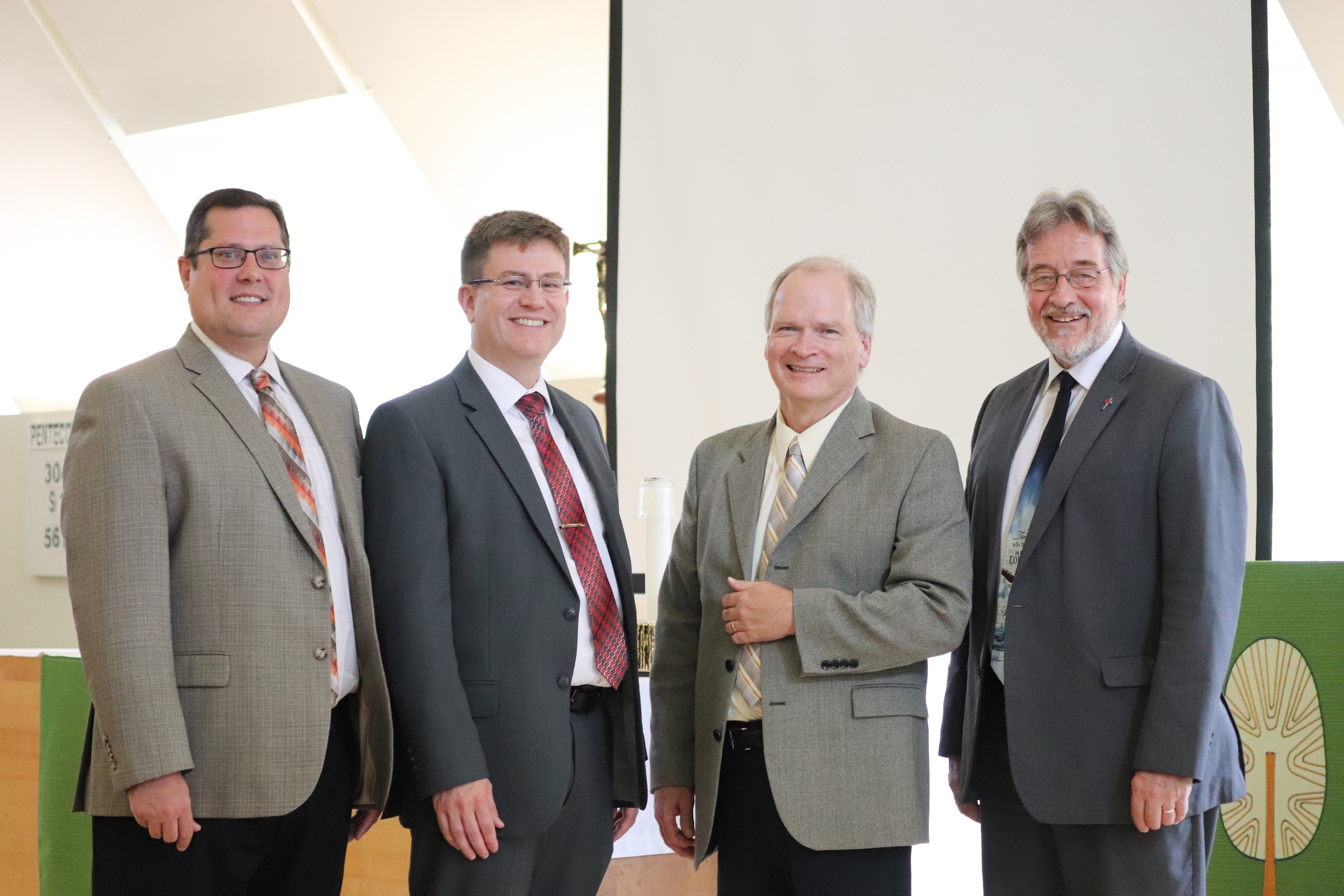 Wisconsin Lutheran Seminary Alumni Association Officers. From left, Vice President Mark Luetzow; Secretary, Nathan Ericson; Treasurer, Richard Waldschmidt; and President, Mark Eckert.