Grow in Grace is excited to invite you to the Celebration of Ministry in 2022!
Due to the size of the Retreats in 2022, please carefully read ALL INFORMATION regarding your unique retreat.
The retreats include:
April 25-27, 2022
Excelling in Grace for pastors & spouses from the WLS graduating classes 1995, 1996, and 1997
Remaining in Grace for pastors & spouses from the WLS graduating classes 1985, 1986, and 1987
April 27-29, 2022
Begun in Grace for pastors & spouses from the WLS graduating classes 2017, 2018, and 2019
Renewed in Grace for pastors & spouses from the WLS graduating classes 2010, 2011, and 2012
"It was absolutely wonderful to be with all the pastors and their wives.  It is so encouraging!"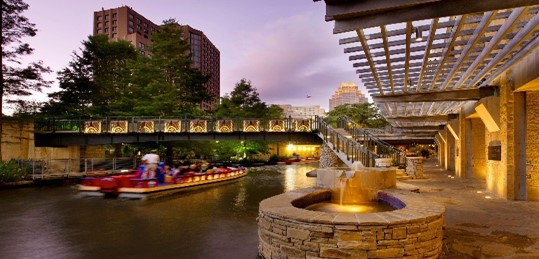 Pastors who were originally part of the anniversary classes but who graduated a year or two later because of a year spent elsewhere in school or emergency calls are also welcome to attend with their original class.
Registration Information
Registration is Open!
Early bird registration is only $399 per couple or $199 for single pastors. Early bird registration closes on February 18, 2022. After that date, the price of registration will go up, so plan to get your registrations in early.
Agendas
We have crafted four unique agendas that we pray will be beneficial to each pastor and his spouse for their specific ministry milestone. It is our hope that if you attend you will:
have the opportunity to take advantage of presentations aimed at your specific season in the called ministry (as couples and individually);
have the opportunity to consider challenges and opportunities you may face in the future; and,
celebrate God's grace on your ministry and the ministry of your classmates.
View your unique agenda for 2022:
Workshops
For those attending the 10, 25, and 35 year retreats, there are multiple workshops from which to choose. The workshops and plenary presentations for each group are geared toward their specific stages in their ministries and lives.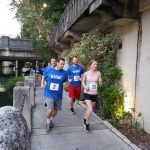 Run the Walk 5K
The 5K Run/Walk is an event held during the year 3 and 10 retreat taking place on April 29, 2022. Pastors, wives, and team members are all invited to sign up.
Location Information
Drury Plaza Hotel San Antonio Riverwalk
Retreat attendees are responsible for making and paying for their own lodging arrangements. Hotel reservations should be made directly with the hotel. You can book your rooms at the Drury Plaza Hotel San Antonio Riverwalk online at www.druryhotels.com. Click BOOK NOW and you'll be redirected to a reservation page. Fill in your reservation information and make sure to click on ADD SPECIAL RATE OR CODE. Select GROUP CODE and enter the group number 2429221. You can also create a reservation by calling 800-325-0720 and refer to the group number 2429221. Reservations need to be made by March 18 to secure the reduced group rate.
Reservations made after that are subject to the prevailing rate and availability. The reduced rates are also available before and after the retreat should you choose to enjoy beautiful San Antonio on your own time.
Parking
Hotel parking is available at a cost of $26.00 per car, per night for overnight guests only.
Children
On-site Childcare
Grow in Grace has received consistent feedback on what a blessing this retreat has been for husband and wife to attend together alone. Since the retreat remains focused on strengthening pastors and their wives, we strongly encourage making arrangements for childcare for the duration of the retreat. However, we do welcome infants under the age of one year to attend with parents if necessary, as we will be making onsite childcare available for those who can find no other option.
Please indicate on the registration form if you plan to bring your infant with you to the retreat and plan to make use of the free onsite childcare.
Transportation and Travel Costs
Arrival time and transportation to/from airport
In the past we have had attendees miss the opening session and even the entire first day due to weather and flight delays. Please allow yourself enough time for travel and possible delays in order to make the most out of this celebration opportunity. The retreats begin on Monday, April 25 or Wednesday, April 27 at 2pm and conclude on Wednesday, April 27 or Friday, April 29 at noon.
For those flying into San Antonio, the most economical transportation to the Drury Plaza Hotel San Antonio Riverwalk is to use a taxi/Uber/Lyft. We have found this option both cheaper and quicker than the shuttle service we have used previously. Those who happen to arrive with others attending the retreat and are looking for a taxi to the hotel can often find mini-van size taxis that allow up to six riders for the same cost, thus considerably lowering the per-person cost. It may be even easier to coordinate such joint rides as the retreat ends. Those wishing to include the cost of the taxi/Uber/Lyft in their travel reimbursement request are encouraged to request a receipt.
Estimated cost of ride: approximately $30 each way with some variation depending on traffic.
**Make use of this spreadsheet when it comes to arrival and departure times to/from the airport.**
Please note: There is another Drury on the Riverwalk within two blocks of our hotel. Be sure to tell the taxi driver that you are staying at the Drury Plaza Hotel San Antonio Riverwalk.
Reimbursement
Explanation Sheet
Transportation costs will vary depending on distance from San Antonio. However, in order to equalize travel costs to some degree, the seminary has set up a transportation equalization fund. Transportation costs in excess of $700 per couple ($350 if traveling alone) will be reimbursed by the seminary at 50%.
We have provided an explanation sheet that provides a few more details on how this transportation reimbursement will work.