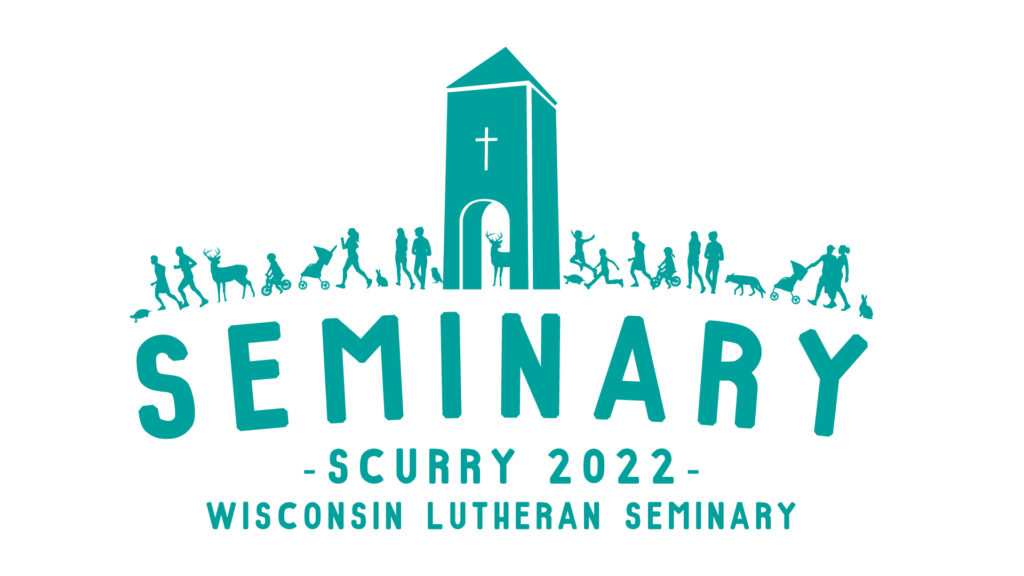 Seminary Scurry 2022
Your seminary welcomes you to join us for this family event at Wisconsin Lutheran Seminary. Come explore the beautiful WLS campus in a 5K run/walk and Kids Dash. We invite you to stay afterwards for a FREE Cookout Lunch and to take a tour. See you on Saturday, April 30!
Please register by Wednesday, April 20.
Click here to register for the Seminary Scurry 2022
Download a poster to help promote the Scurry
Please fill out a registration form for EACH individual participant, kindergarten and above.
Date and Times
Saturday April 30, 2022
Race Check-In from 9:00 to 10:00 a.m.
1/2 Mile Kids Dash starts at 10:00 a.m.
5K Run/Walk starts at 10:15 a.m.
Cookout Lunch to follow
Cost                
FREE for grades K-12
$20 for all adults
T-shirt and lunch are included for all registered participants.
Payment is due on the day of the race at the Seminary in the form of cash or check (preferable) or Venmo (if necessary). If you would like to pay prior to race day to skip that part of the check-in process, please make checks out to Wisconsin Lutheran Seminary in the proper amount and mail them to Wisconsin Lutheran Seminary, Attention: Seminary Scurry, 11831 N Seminary Dr, Mequon WI 53092. You will get a confirmation email upon receipt of your check.
Race Day Check-In Information
WLS is located at 11831 N Seminary Dr, Mequon, WI 53092.
All runners must check in prior to race.
Vehicles should enter from the Buntrock Avenue entrance. The entrance from Freistadt Road will be closed.
Parking is located south of the gymnasium.
Check-In is located inside the gymnasium. Please enter from the east entrance.
All fees are due at Race Day Check-In.
Race Information
Kids Dash is a 1/2 mile run that takes place entirely on the WLS campus.
5K Race starts and finishes at WLS.
Childcare is provided during the race.
Service locations at mile splits will provide water and medical aid.
Strollers are allowed.
Prohibitions: no roller-skates, skateboards, scooters, or bikes are allowed.
The 1/2 mile Kids Dash and 5K will be manually timed by WLS.
Please register by Wednesday, April 20.
Click here to register for the Seminary Scurry 2022
Contact: Simeon Crass at simeon.crass@wisluthsem.org