As part of the requirement for graduation, each senior writes a thesis—a capstone paper in an area of his choosing. "You spend so much time poring over ancient texts," said President Paul O. Wendland. "The essay gives you an opportunity to discover something new for yourself, to investigate a problem or issue and write something about it."
During the first two seminary years and during the vicar year, students look for an area of theology or ministry that interests them. Throughout their senior year, under supervision of an advisor, they research and write the thesis.
In April, the students presented their research and papers to the students on campus. The diversity of the theses reflects the diversity of the students' interests within the body of Christ.
Each year, the faculty also gives the Timothy and Titus Awards for two of the papers. Both Timothy and Titus were "sons in the faith" to the Apostle Paul, and the awards reflect how the seminary continues to train the next generation of those who will preach the gospel. This year, the winners were Benjamin Birner (left) and Michael Cherney.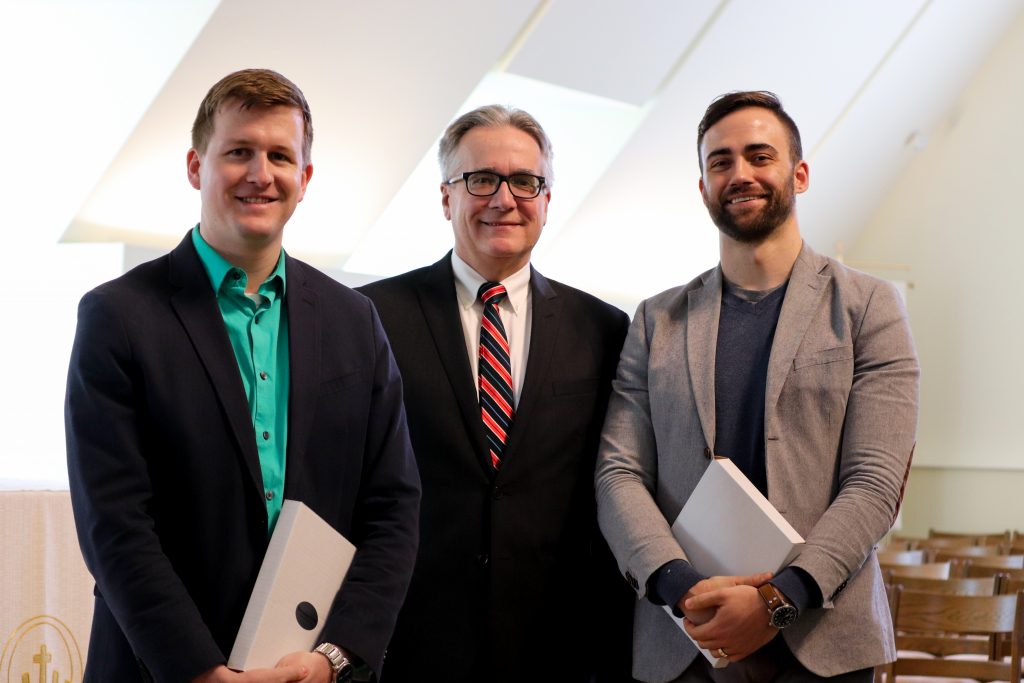 Birner, the winner of the Titus award, wrote "The Proper Distinction Between Antilegomena and Homologoumena: Its History and Application."
Cherney's paper was titled "Boundaries, Not Barriers: A Sociolinguistic Examination of Ingroup-Outgroup Concepts in 1 and 2 Corinthians." He received the Timothy Award.
All the senior theses are available at http://essays.wls.wels.net/.