Mark Zondag served at Grace, Scroggins, Texas, and his summer assistantship was a little different from the rest. "The church I was serving didn't have a pastor, so my main duties were to lead the members in worship and preach every Sunday, as well as lead Bible class," Zondag explains. "I had to write new sermons while I was serving at Grace, under the direction of retired district president, Vilas Glaeske."
That much practice helped him with some of his weak areas. "As a young seminarian, I struggle with leading God's people in worship with smooth transitions between parts of the liturgy.  I was able to work on my transitions. I still have more work to do though," he says. "Preaching a sermon is different from giving a presentation.  It requires a different type of preparation.  After preaching for six weeks in a row, I am more comfortable."
He learned many lessons in those six weeks. "The greatest lesson I learned is that everyone comes to church with a different struggle. As someone training to be a pastor, I need to present the gospel clearly to them, because they came to hear about Christ.  This is the greatest joy a pastor has, to preach Christ to the world, especially those struggling" he says.
Jordan Uhlhorn served at Good Shepherd, Cedar Rapids, Iowa, with outreach work into North Liberty, Iowa. He participated in preaching, leading worship, teaching Bible Information Class, helping out at a booth for Blues & BBQ festival, and leading VBS. He also went along on prospect, shut-in, and hospital visits, as well as canvassing, leading Bible studies, and "taking care of Pastor's dog when he was on vacation," he says.
"Working with Good Shepherd gave me a boost of knowledge and enthusiasm going into vicar year. Many of my responsibilities were things that I was doing for the first time which turned into valuable experience," explains Uhlhorn. "This summer provided a mindset for service in a church that works in multiple towns, which is what I am doing now!"
Ultimately, through all these experiences, he learned that "ministry, messy as it can be, holds many blessings.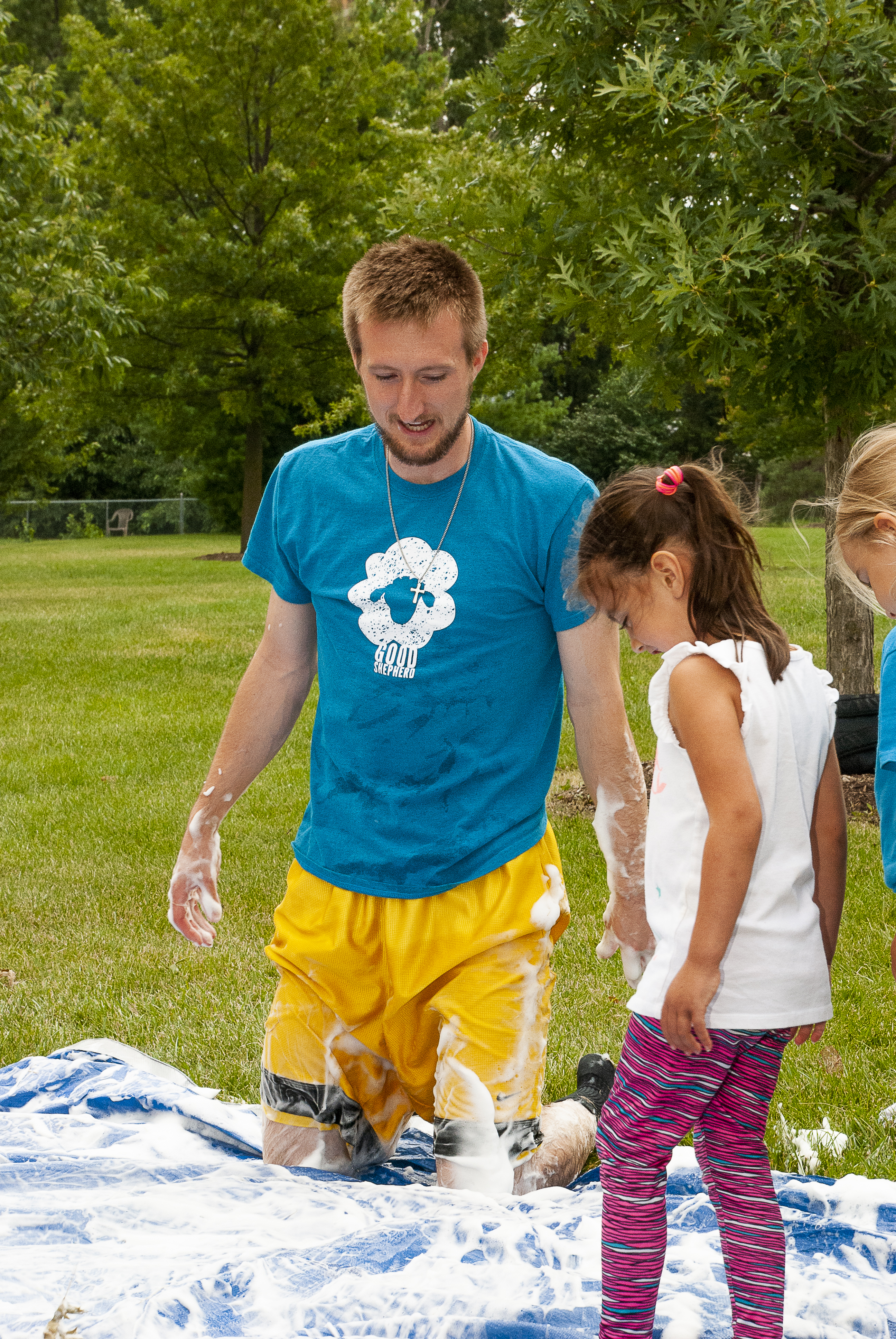 Chris Pflughoeft served at Hope, Chino Valley, Arizona. "I preached five Sundays (two of which were at other area churches), presided at liturgy for every service, and led Bible Class, "he says. "Apart from my work on Sunday mornings, I did many shut-in and hospital visits. I also got to spend invaluable time with God's people."
His main project, however, was to head up vacation Bible school. "I spent countless hours hitting the streets and knocking on doors to invite people. I had the opportunity to teach the teen group during this week, which was a blast studying God's Words and playing different games—from Who Wants to Be a Millionaire to Bible Jeopardy. Overall, the week of VBS was a success and we had quite a few unchurched families attend," he says.
He is thankful for the experience. "I had the opportunity to serve under a wise, tenured pastor, Pastor Tim Henning. Some of the most valuable time was our Monday morning meetings in which we talked and he shared his experiences and wisdom with me," he shares. "The people of the congregation were very generous. They made my wife, Michaela, and my daughter, Ophelia, and me feel welcomed and at home. This summer at Hope was a blessing from the LORD.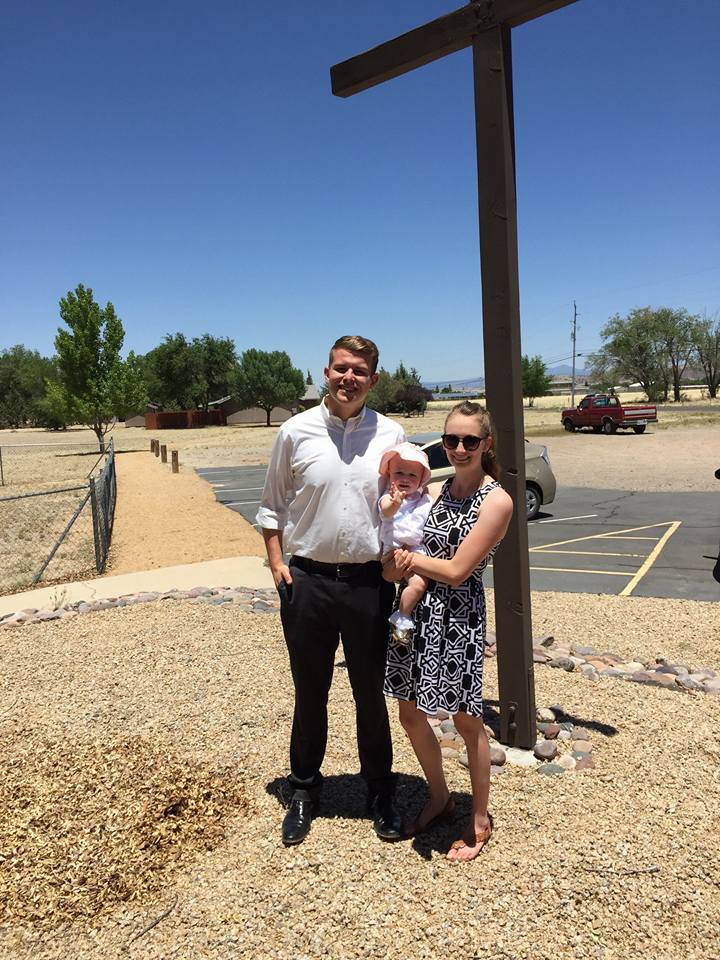 Lucas Callies served at Bethel, Sioux Falls, South Dakota. "Pastor Tomczak pushed me the whole summer and was a great bishop," he says. He presided over liturgy, preached, met with 25 percent of the members to talk about the church's problems and strengths. He helped nearby Good Shepherd with their Soccer Camp, and pitched in on Behtel's VBS. "I also got to lead story telling, help with the annual bike ride, teach adult Bible study, and attend the district convention," he says.
"There was so much I learned, from getting down the basics in liturgy to how the proper way to critique writers. Pastor Tomczak helped make sure I had proper etiquette in front of the altar and helped improve my reading habits," he says. "Overall, I am thankful for all the support the congregation gave me and how much help Pastor Tomczak gave me for my future ministry. It was a bit of a taste of what my future ministry holds."