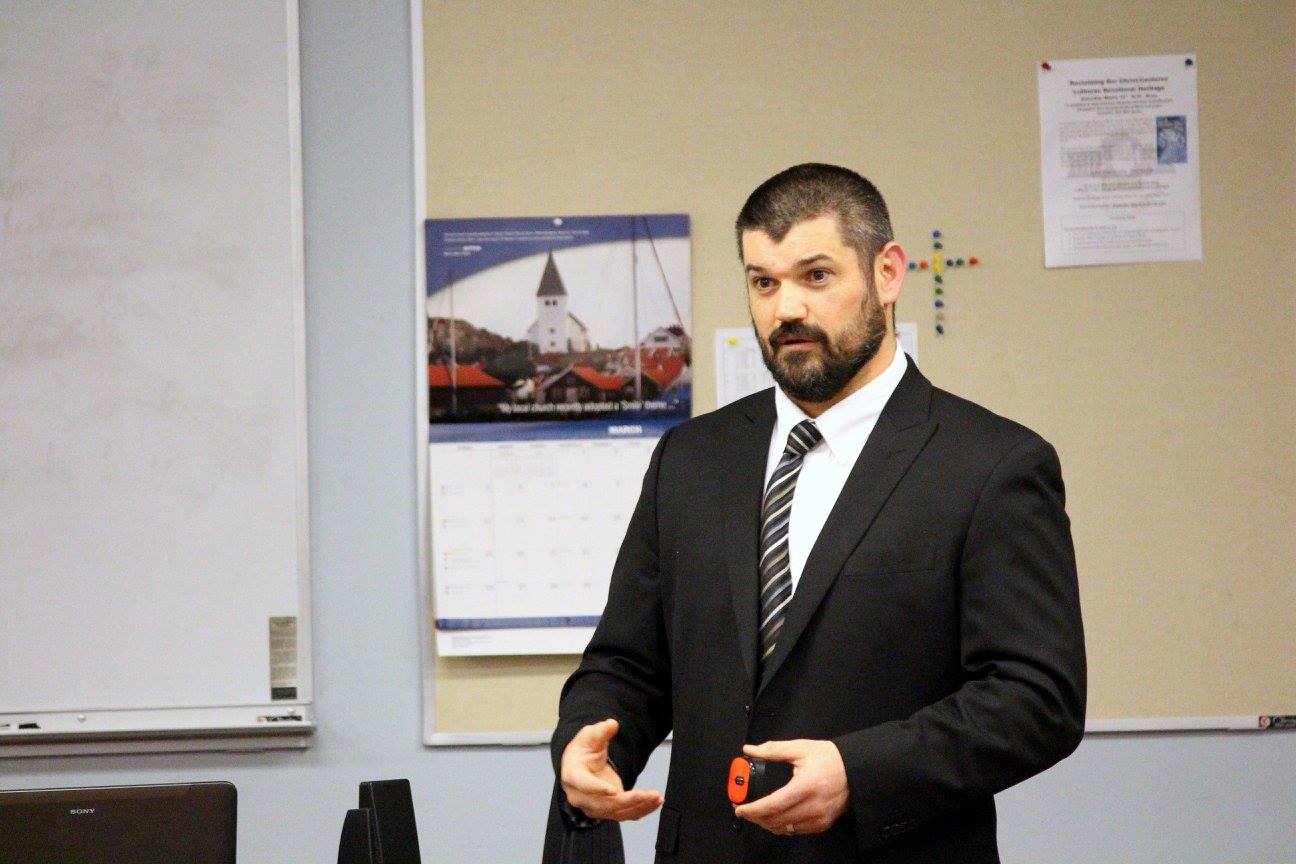 Joshua Shandor is a second-career senior who will graduate next week. Here is his story, and his thank you for your support.
"In my late teens, I fell away from the church and over the next decade and a half I wandered down very dark paths. Instead of treating me as my sins deserved, God raised up person after person that reached out to me with the gospel. A pastor down in Miami really took me under his wing. Without lessening my sin, he comforted me with the gospel. He took God's Word out of the ethereal realm and used it to shepherd me.
After that I moved to Richmond, Virginia, where I met my wife, Amanda. She was finishing up nursing school and I worked construction. It was there, through prayerful consideration, I decided to study to be a pastor. Amanda and I got married shortly after, and we have been married eight years now. God has blessed us with two healthy beautiful daughters. Selina Grace who is four and Clara Evangeline who is two. Training at the seminary has been and is a great blessing and privilege. The professors are passionate for the gospel, the faculty and staff are friendly and encouraging, and my classmates are gifted and eager to learn and serve.
My family and I thank God for your generous gift and partnership in the gospel. Thank God for your kindness. Your thoughtfulness not only helps limit the stress, but it really drives home how wonderful God's care is for me, my wife, and our daughters. It is so humbling to realize that we are loved and provided for by God through family in Christ that we don't even know. God's grace through you is no small thing and again we thank God for you.
—Joshua Shandor
To donate to the Seminary Fund, visit https://www.wls.wels.net/friends/give/.