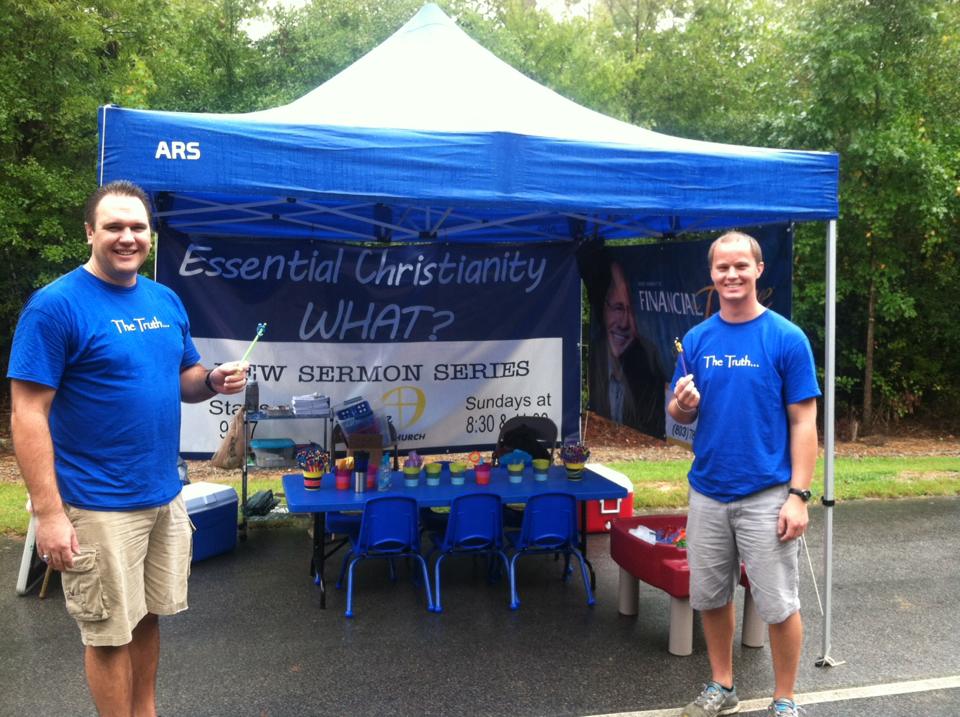 As part of the Vicar in Mission Settings program, Philip Loescher is spending a year at Hope, Irmo, South Carolina.
He reports, "Each fall, Irmo puts on a festival called the Okra Strut. Down in the South, Okra is a big thing! As a matter of fact Irmo has become known as Home of the Okra Strut." At this festival, Hope is able to talk with members of the community about what events are coming up.
"Serving in a mission-minded congregation has been a great experience! Most everything happens with outreach somewhere on the mind," says Loescher.