Dear friends,
I wish you could see their faces on the first day of classes. Their faces betray them—a little bit anxious, a little bit excited. Four years later they sit in the auditorium, more than a little anxious, waiting to hear where they will serve. The very next day they walk up to accept their diplomas,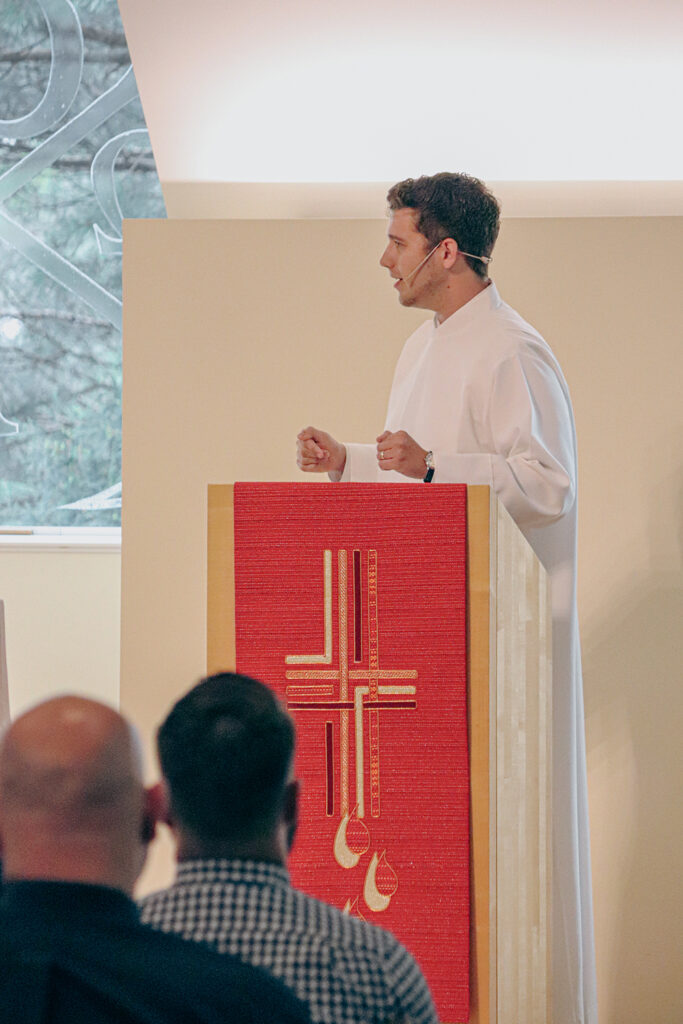 more than a little excited, because they cannot wait to get started.
These Men of the Word thoroughly study the words of their Savior.  They live by faith in the Son of God who gave his life for them. These Men of their word reinforce by their lives the message they preach. These Men of gospel urgency know their Lord has given us the privilege of sharing the gospel with a dying world.
Will you please keep us in your prayers?  Ask the Lord to bless these men and their families, and ask that he bless us as we teach still more. As we teach men who are prepared to proclaim.
President Earle D. Treptow